Do Violins Come in Different Sizes?
So you've decided that your child is going to start taking violin lessons – super! The next step is to find the one that your child will be able to play. You're going to quickly discover how many different choices you have when it comes to violin sizes – and it can be hard to know the best place to look for good info on how to choose.
Following, you will find some questions that parents of beginner violin students typically ask. You will also find some questions for those parents who have children who have been playing for awhile and may need to change sizes.

Why Are There Different Sizes Of Violins?
The violin is actually a highly evolved instrument played by adults and children alike. Therefore, they are made in a variety of sizes so that even a small child will be able to find one that he/she can hold and play comfortably.

How Many Sizes Are There?
There are eight main sizes of violins. The size of the violin will correspond with the length of the violin body- excluding the neck and scroll. The smallest size is typically 1/16 or 9 inches. The sizes work up to 4/4- which is full size at 14 inches.

How Will You Know If A Violin Fits?
Typically, you can know that a violin is a good fit if the person playing it is able to comfortably reach the notes with their left hand when holding the instrument.

Should Small Adults Use a full-size or a 7/8 violin?
Typically, adults and children age 10 and up will use a full-size violin. Of course, it really depends upon how long your arm is and what you feel that you will be comfortable holding.
When you hold a violin, it shouldn't feel heavy and you should be able to grip the top of the fingerboard with your hand while still bending your arm at the elbow. If an adult is more comfortable doing this with a 7/8, then it's perfectly fine for them to use that size.

How Do You Measure A Child For A Violin?
Start by having your child stand straight and hold their arm out with palm facing up. Then, take a tape measure and measure from their wrist to the left side of their neck.
Most teachers prefer that you measure to the wrist, as it gives a slightly smaller size than when you measure to the palm. Following, you will find a table that will compare sizes to measurements.
| | |
| --- | --- |
| Size Of Violin | Neck-Wrist Measurement |
| 1/16 | 13 ¼ inches |
| 1/10 | 14 ¼ inches |
| 1/8 | 15 ¼ inches |
| 1/4 | 17 ¼ inches |
| 1/2 | 19 inches |
| 3/4 | 20 ½ inches |
| 4/4 | 21 ¼ inches |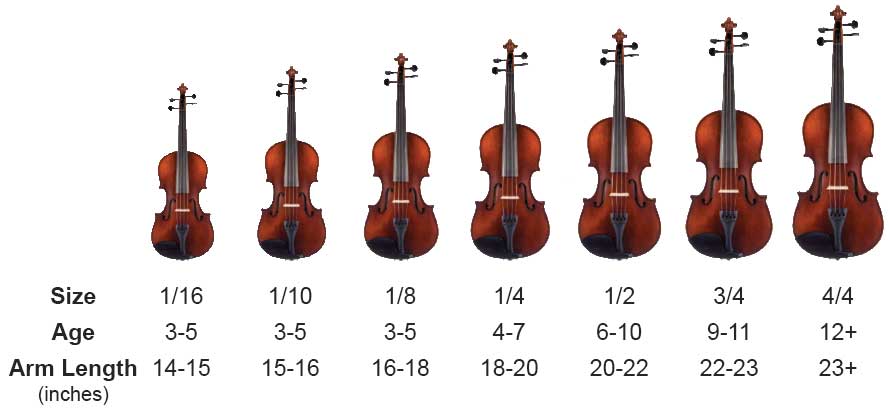 What Violin Sizes are Available?


Why Is Size Important?
If you choose a violin that is too big for your child- or yourself – it will be much to heavy to hold. When you play a heavy violin, you end up with tired and sore arms and may end up with a sore neck and back.
In addition, if the violin is too big, it can cause the person playing to have trouble reaching the notes, which means they can't play a song. When a violin is hard to play, they won't be motivated to play it!

What If A Child Is Growing Quickly?
Of course, parents always want to get the best value they can when it comes to musical instruments. If you have a child that is growing rapidly and you're afraid that a new violin won't fit them very long, it might be a good idea to consider renting for awhile.
This could end up being cheaper for you than purchasing several violins in just a short time. On the other hand, you might want to talk it over with the violin teacher- it may be fine for them to keep playing the same violin for awhile and then you can purchase the next size up later on.

Can You Skip A Size?
Typically, skipping a violin size is perfectly fine. The only possible problem is learning to adjust to a larger instrument. However, you might want to discuss it with the teacher because he/she watches the student learning to play and is in a better position to offer individual advice in your situation.

Does Buying A Larger Violin Mean A New Bow & Case Will Be Needed?
Yes – the bows and cases come in sizes that match the violin. Therefore, if you have a student playing a 1/2 size violin, it will need a 1/2 size bow and case. Most of the time, they come together – you don't need to purchase them separately.
However, there are some instances, such as with the higher quality instruments, where a price is for the instrument only and you will need to purchase the bow and case separately. In this case, there are some stores that will offer a package deal/discount for buying them all at the same time – it can't hurt to ask.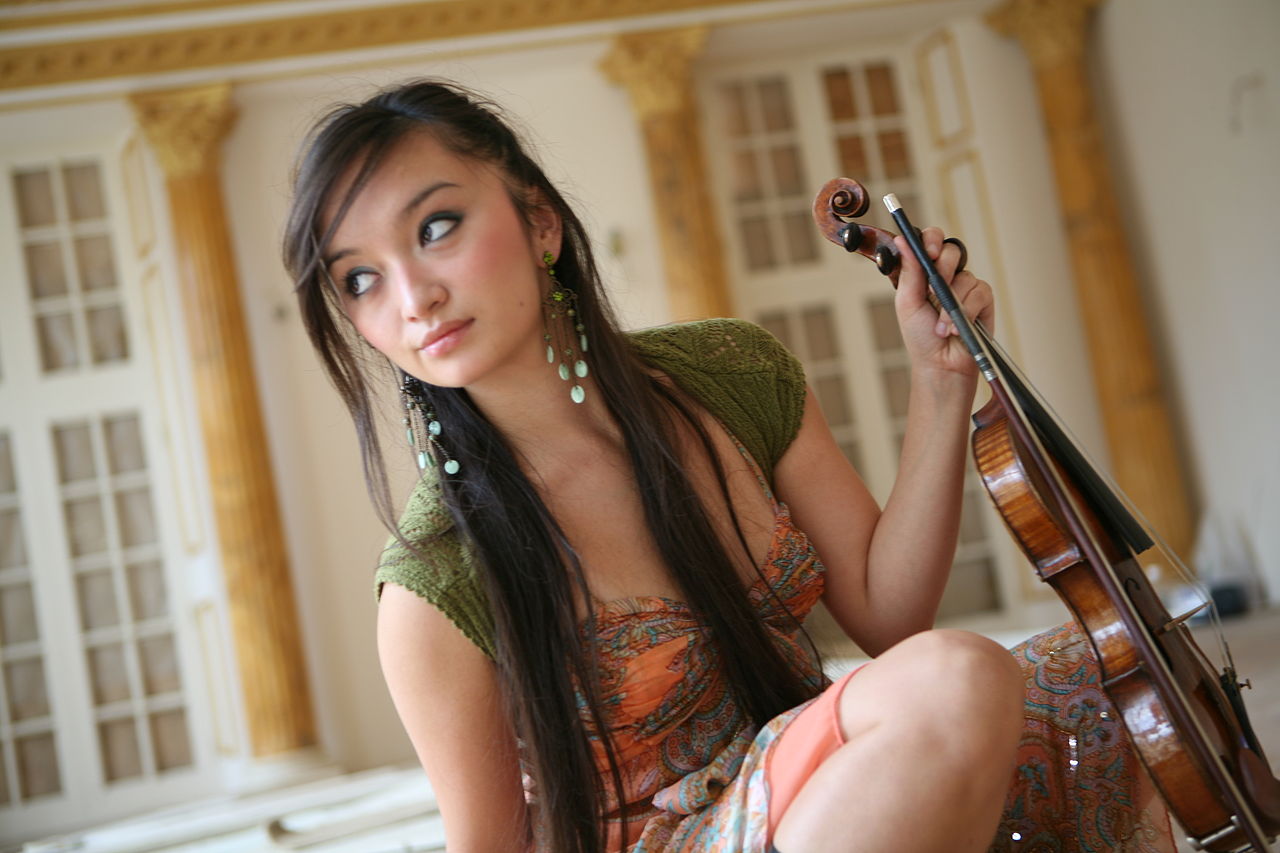 What About The Shoulder Rest?
The shoulder rests for violins also come in a variety of sizes, but in most cases, a shoulder rest will work for two different size violins. It's best to speak with the instructor to see if you are going to need a new shoulder rest or not.

When Should You Change Sizes?
Since children adapt fairly quickly to a larger size violin, it's best to move up when your child is ready. If at all possible, it's best to give the student a few weeks to adjust to the larger size before performing a concert or taking an exam. In some cases, the teacher might hold the student back from moving up a size to make sure their bow technique is properly developed and their arm is a bit stronger. Again, it's best to consult with the teacher.

Should You Change Sizes In The Middle Of The Term?

It's perfectly fine to change sizes in the middle of the term, as long as the student is ready and motivated to do so. A new instrument will give them renewed motivation and a larger violin will have a better sound.
However, again, you want to make sure that you leave as much time as you can for them to adjust to the larger size before playing for an exam or a concert.

Do I Need to Get A Better Quality Instrument In A Larger Size?
It's best that you buy for the instrument that your student needs instead of buying a certain level for a particular size/age of a child. For example, if you have a 9-year-old that has been playing for some time, he/she will need a better quality instrument than a 9-year-old that is just starting out.
In conclusion, as you can see, there are several different sizes when it comes to violins and it all depends upon the size of the individual who is playing. In order to get the best sound and the best experience in playing the violin, you want to make sure you have the best fit.