At a Glance
Sale
Bunnel Premier Clearance Student Violin Outfit 4/4 (Full) Size
Highest-rated violins on Amazon and #1-rated customer service in the U.S.
The only stringed instruments backed by a lifetime warranty and 45-day money-back guarantee.
Final assembly and setup performed by Kennedy Violins' professional luthiers in Washington State. Completely setup with no assembly required. Ready to play the moment you open the case!
Handcrafted with solid maple and spruce tonewoods, 100% genuine ebony fittings, and oil finish.
Clearance violins with the sound and quality of the Bunnel series offer extreme savings as a result of minor cosmetic imperfections that do not affect playability or sound in any way. Please note that the case interior colors vary.
For the beginner violinist, picking up the instrument is a big investment. And that goes for mom or dad, too. There is practice time, maybe an instructor, shuttling the budding violist to lessons, and then, of course, the costs of a respectable instrument and the accessories.
But a deal is a deal.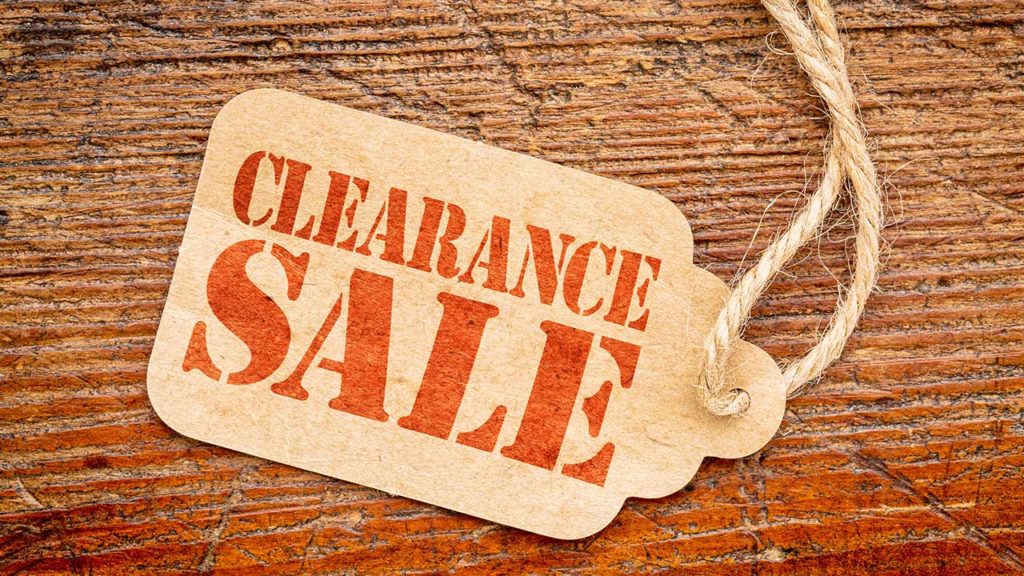 What you do not want to do is purchase something that is so poorly designed or manufacturer that it:
Does not stay in tune
Has a loose or poorly anchored chin rest
Features pegs that are not a quality wood like ebony
Cannot withstand a couple of bumps or being dropped
Is missing parts and pieces
Shopping for a Clearance Sale Violin
You have choices. You can try local music stores that sell violins. They, most certainly, have a reputation to maintain. Or, if you're an online shopper, you will come across all kinds of new and used violins and violin outfits.
As for used violins sold online—again, there are reputable, long-term online sellers, and then, there are the great unknowns. You have to feel comfortable with the images you see, looking for wear and tear, as well as the return policies and the ratings of the seller. It can be a gamble, but if you do your homework and know something about how a healthy violin should look (even though looks can be deceiving in photos…), you may find a good deal.
Another option is the Bunnel Basic Clearance Violin Outfit. Many sizes may be available, but if you're looking for a full-size (4/4) violin, this may be the right way to go.
On certain sites, you'll find that they ship the Bunnell Basic outfit assembled and setup by professional luthiers. That means the strings will be on the violin, the bridge in place, and the rosin and pegs and other details already taken care of. That reduces a lot of hassles for first-timers.
All you would need to do from there is to check the tuning when you take it out of the case. For that, you may want to purchase a chromatic tuner. These are relatively inexpensive and most anyone can tune any stringed instrument with minimal learning curve.
About the Bunnel Clearance Violin Outfit
This Bunnel model is handcrafted of maple and spruce. These are quality tonewoods. The fittings are ebony, and that means your pegs are ebony—the right wood for a tuner.
Bunnel offers these clearance outfits due to cosmetic imperfections—such as the finish or some little scratch or dent during its manufacture. So, you're still getting a new violin, it is just one having a less than perfect finish; there is nothing wrong with the violin's mechanics: tunability, playability, and so on, are good to go.
Pros
All-in-one outfit, including an amp and even a soft cloth
Playable for practicing even without an amp
Maplewood and piezo ceramic pickup for outstanding range and richer tone
Cons
Perhaps a design short-cut, the pegs or tailpiece make it lose its tuning
Amp only run on 9-volt battery—stock up, there's no plug
Red finish, while impactful, could use another coat or two
What's In the Outfit?
The Bunnel Clearance Outfit includes most everything you need, except the tuner we talked about earlier. The violin comes stringed with a case, Brazilwood bow, rosin, and an extra set of strings. Hand-carved, custom-fit maple bridge
The finish is hand-rubbed and oil-based. There is no thick lacquer on the finish. The Bunnel meets or exceeds all MENC and Suzuki standards for violins. If you're ordering one that is represented as "set-up," it means the string height has been precisely measured and is ready to play.
Made of high-grade Brazilwood, the bow shows great responsiveness and nice bounce. For as full a tone as possible, the bow features Mongolian horse hair which glides more smoothly on the strings. The ebony frog is metal mounted to provide good balance to the instrument overall. There also are nice mother-of-pearl accents—and it is genuine mother-of-pearl, not an imitation.
Compare These Instruments:
Conclusion
The Bunnel Clearance Outfit 4/4 is a great deal. This is a classic-looking model, it has above average tone quality for the price, and the bow is of a quality to match.
The inclusion of the case with a strap, extra strings, and so on are really nice to have. But buying from a reputable seller that sets up the violin in advance of shipping is icing on the cake.
It is a strong value-for-the-money proposition, and an instrument that will get years of use with reliable tuning and playability.