The Cecilio CVN-600 Violin just may be the perfect instrument for intermediate players. Does it live up to its reputation as an outstanding value? Find out in our complete expert review!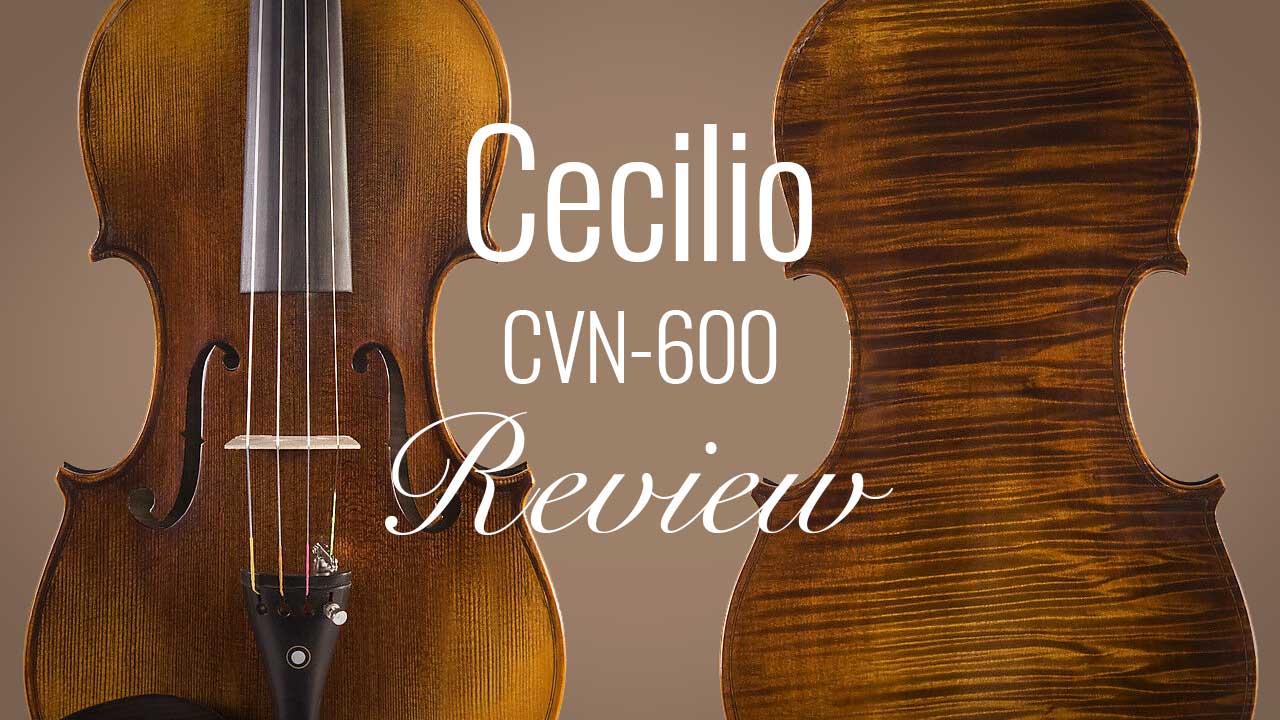 Cecilio CVN-600 Violin Review: Is It The Perfect Intermediate Violin?



CVN-600 Violin Outfit by Cecilio

EASE OF USE

4.0 / 5

Factory setup; a quick tuning is all you need to start playing

BUILD QUALITY

3.9 / 5

Great build quality and handmade finishing made to last decades

SOUND QUALITY

4.1 / 5

Outstanding tone in a premium intermediate violin; made to stand out

VALUE FACTOR

4.3 / 5

Represents a great value for the money due to its amazing look and sound

Cecilio CVN-600 Overview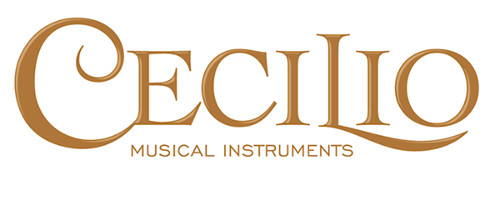 The Cecilio CVN-600 Hand Oil Finish Violin Outfit is a remarkable premium intermediate violin that is not only great to look at but is also amazing to play.
Built for performance in mind, it is an outstanding violin that's ready for the stage. With an intricately designed neo-classical styling and an amazing tonal quality, this is an excellent violin to own and play if you are willing to spend a little more.
We certainly hope you benefit from the information we provide in this article! Just so you know, we may receive compensation if you use the links on this page. If you do, thank you so much!

Founded in 2004 in California, Cecilio Instruments is a maker of high-quality orchestra instruments for the mass market. The instruments range from brass to woodwind to string instruments.
Never compromising on quality, they produce mid to high-quality instruments but keep the pricing affordable enough for students and intermediate players to purchase. The Cecilio CVN-600 Hand Oil Finish Violin Outfit is no different.
The violin offers a premium priced violin that looks and sounds as good as custom-made pieces that tend to cost much more.

A Performer's Choice Violin




With its high-quality handmade finish, the Cecilio CVN-600 Outfit is made to stand out from the crowd. Cecilio built the violin for the discerning performer who wants a beautifully made instrument with no compromise in tonal quality.
The violin is made from the finest materials. The CVN-600 is built to last decades, to be passed down from one generation to the next.

Professional VNC-60C Oblong Carrying Case

The first thing you'll notice when unboxing the CVN-600 is the VNC-60C oblong professional carrying case it comes delivered in. The case is inlaid with a soft velvet interior over the soft protective foam to protect the violin while you're on the move.
It features a storage compartment, padded neck restraint, bridge protector, hygrometer, and a beautiful velvet blanket to protect your beautiful violin. Latch on the adjustable strap with soft foam padding, and you can carry around your violin with ease.



There's more to talk about than the premium carrying case. The package also comes with 2 VNB-60B Brazilwood bows which have a distinct mother-of-pearl inlaid frog in addition to unbleached genuine Mongolian horsehair, which performs beautifully straight out of the box.
On top of that, you will also find a spare violin bridge, a quality rosin cake, and a Cecilio chromatic tuner.

Ready for Stage Performances

Cecilio built the body of the violin from fine grain solid spruce for the top. A single piece of solid maple forms the back and sides with undulating patterns, both cured for at least seven years.
The violin is topped with a hand inlaid purfling and hand rubbed oil finish, which brings out the vibrant natural wood markings. The fingerboard, pegs, and chinrest are made of highly durable ebony, complete with an ebony tailpiece inlaid with mother of pearl, and four fine gold-plated tuners.
Finally, it comes pre-stringed with D'Adario Prelude strings and includes a set of spare strings. With so much attention to detail, the Cecilio CVN-600 Violin is a finely crafted product that lives up to Cecilio's reputation as a manufacturer of premium classical instruments.

An Excellent Premium Violin Outfit



The Cecilio CVN-600 Violin Outfit is an outstanding premium violin package worthy of its price tag. Packed full of accessories right out of the box, you can bring it out for performance without having to worry about much else.
Cecilio made the violin for the discerning musician who has a taste for more exceptional quality violins.

Getting Started with the Cecilio CVN-600 Violin
The CVN-600 is entirely ready for the stage right out of the box. It delivers exceptional tonal quality with no additional setup required.
With a simple round of tuning with the accompanying Cecilio chromatic tuner and an excellent application of rosin on the Brazilwood bow, you're ready to play. Any violinist with a couple of years of experience will be able to bring out the best of this violin effortlessly.



Pros and Cons


Cecilio CVN-600 Violin Review


What We Like
Premium professional VNC-60C oblong carrying case to protect your prized violin
Exquisite handcrafted finish
Rich tonal quality made for stage performances
Easy to setup and play straight out of the box


What We Don't Like
Highly protective case may be too heavy for some to carry around
Might be a too pricey for novice violinists.







Alternatives to the CVN-600

For those looking for a premium starter violin, you may consider Cecilio CVN-300 Starter Violin. The violin offers beautiful quality sound for a more affordable price. It sports the same D'Adario Prelude Strings that the Cecilio CVN-600 Violin has to offer.
Another choice for a reasonable student violin outfit would be the Mendini MV500+92D. It's a step up from the CVN-300, well built, and comes with everything a progressing student needs to advance.
Or, if you're looking for something closer to the Cecilio CVN-600, you may consider the Antonio Giuliani Etude Violin Outfit. This violin provides a more classic look with comparable sound quality but in a similar price range.
For more information, you also may be interested in our article on choosing the best Intermediate violin here.



Final Thoughts on the Cecilio CVN-600: Should You Give it Serious Consideration?
Cecilio built the CVN-600 for the performance violinist in mind, with its exquisite handmade finish, coupled with top-notch tonal quality for a violin of its price range. For the intermediate violinist who is looking to step up their performance game, this is the perfect violin for you.



What Do Cecilio CVN-600 Violin Owners Think? >>

Ease of Use

Build Quality

Sound Quality

Value Factor