You may wind up needing to purchase a separate bow for various reasons. If so, the question then is, "How much is a violin bow?"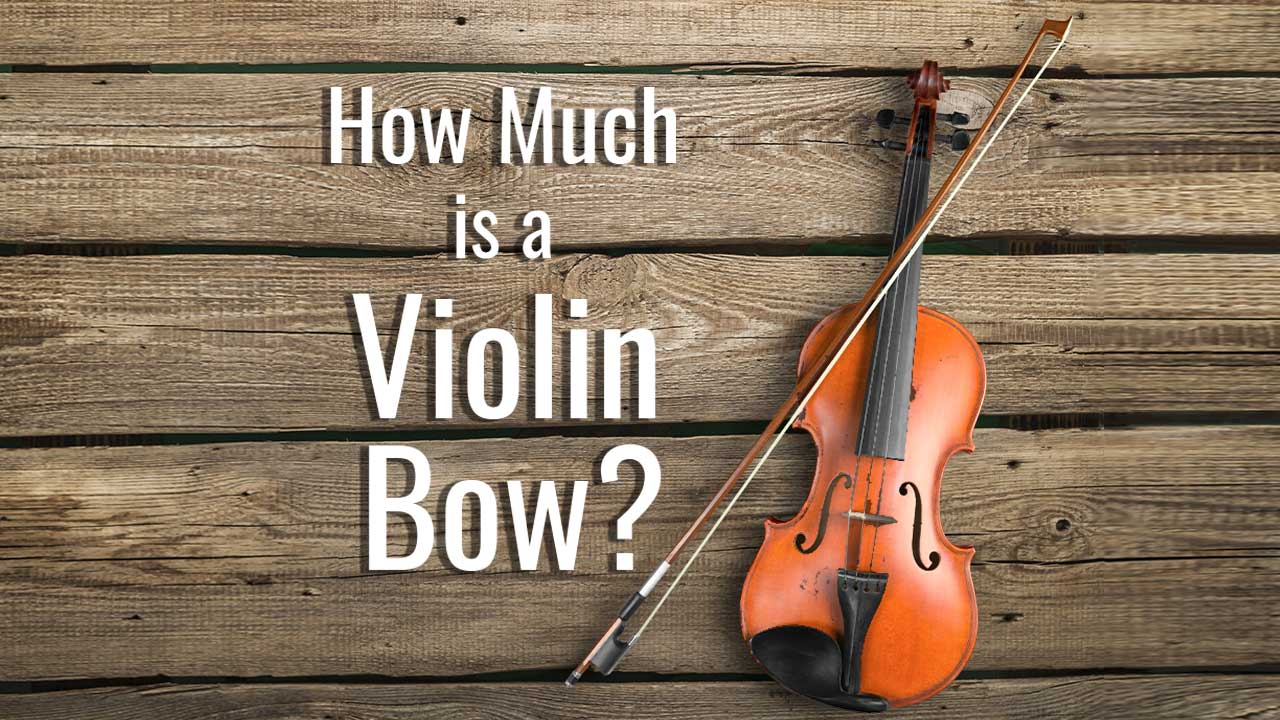 The violin is a fantastic musical instrument that's been around since ancient times. Nearly every opera or classical music performer now owns one. With different makes and brands, you have plenty of choices on the table.
We certainly hope you benefit from the information we provide in this article! Just so you know, we may receive compensation if you use the links on this page. If you do, thank you so much!




How much does a violin bow cost?
One of the things that learners and intermediate violin players have in mind when shopping for a violin bow is the cost of acquiring one. Size, shape, material, and brand all influence the price.  So how much does a violin bow cost?
On the lower side, a violin bow could cost you under $50, while on the higher side, it could cost you thousands of dollars.  For starters, you'd want to go for something in the range of $50 to $100 or slightly more. But if you're an intermediate player, a bow that's in the range of $100-300 would be a good purchase.
Fiberglas violin bows are somewhat cheap and at the lower end of the price spectrum. Beginner bows cost less than $100. In between wooden and fiberglass lies the carbon fiber violin bow, which is a great all-purpose bow. One will set you back by $50 to $300.
Wooden bows, made from Brazilwood or Pernambuco, are the costliest of the four. A cheaper one goes for roughly $100 bucks, but the best wooden bow runs into thousands of dollars.
As a rule of thumb, buy a violin bow that generally costs 20-25% of the price of your violin.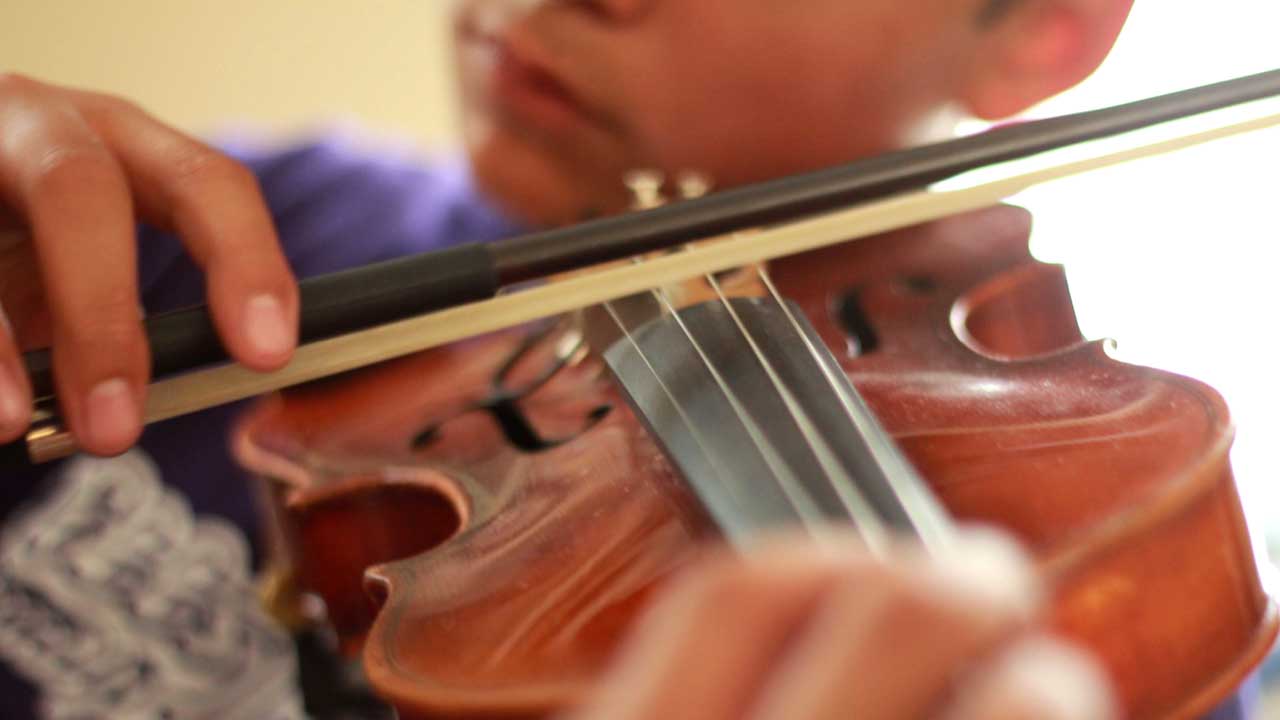 Who makes the best violin bows?
The violin market is flooded with all kinds of violin bows. This market can make it hard for you to decide which bows to buy. Luckily for you, we have done all the hard work. The only thing that's left is for you to choose from the best violin bow makers. They can supply you with quality bows.
If you're looking for a respected handmade bow that can serve you for several years, Fiddlerman Carbon Fiber Violin Bow should be at the top of your list. It's crafted from quality carbon fiber. It has a balanced weight distribution and a beautiful arch, which provides a great bounce.
For the best balance of must-have features and design quality, Cecilio Brazilwood Violin Bow with Ebony Frog, which is our budget pick, will suffice. Strung with unbleached horsehair, it can serve as the best replacement bow for beginners.
In case you'd like to upgrade from your generic wooden bow to carbon fiber, Crescent Well Balanced Carbon Fiber Violin Bow is the safest choice. It's lightweight and does the job it's meant to do.
Sometimes you might need an excellent spare bow for practice. And none does a better job than the Violinsmart 3/4 Size Violin Bow.
Do you have kids who want to learn how to play the violin but don't want to spend a lot of money getting them a beginner's bow? Look no further than the Crescent 4/4 Balanced Brazilwood Violin Bow as it's a low-cost design.
For more information on choosing an appropriate bow, you may be interested in our comprehensive guide: Top Five Best Violin Bows for Intermediate Players and Beginners.


How to buy a violin bow
When shopping around for a violin, you need to keep a few things in mind so you can get a quality bow while saving time and money.
The shape of the bow: Violins are available in either octagon shape or round shape. The latter is a good shape as it is less stiff and simultaneously more comfortable to configure.
Materials: Violin bows are made from four kinds of durable but lightweight material: Pernambuco, Brazilwood, carbon fiber, and synthetic material.
Weight and balance: Each bow comes with a distinct weight and balance. A heavier bow will create a deeper sound while a lighter bow will create pure sounds with every stroke.
Violin size: Ensure that violin size matches your body size. If you're an adult, the full size (or 4/4 size) violin might suit you. But if you have shorter arms or body, consider the 7/8.
Strength: A good violin bow should be reasonably reliable yet sufficiently flexible, so the material used should carry both properties.




Final thoughts
Your violin bow is more than an accessory, so you should give it much thought before you buy one. Get a good bow, and it will serve you right for many years. Get a poor one, and it will belt out sorrowful strokes to the chagrin of your audience.
Buying a violin bow shouldn't be a problem if you know what you're looking for in a violin. A good bow should cost roughly a 1/3 of the price of a violin.